Washer Repair in Denver
Doing laundry can be rather a chore in case your washing machine has stopped working. In the best-case scenario, you would have to search for the nearest laundry center and drive there twice a day every time you have to do your laundry. Sometimes people attempt washing their laundry manually, but this approach is barely sustainable in the long-term, especially in case they have to wash more than several items.
There is no need to wait for a miracle if you have encountered any sort of problem with your appliance – and we would like to point out that sometimes it can be way cheaper and easier to simply replace a malfunctioning part in your washer, than bothering with selecting and buying a new appliance.
Here is the list of most common problems with washing machines:
Washer vibrates and makes loud noise
Washer won't spin
Washer won't start
Washer doesn't drain
Washer is leaking
The door won't close
Washer won't fill with water
Washer Won't Start
Unfortunately, this issue may be somewhat difficult to diagnose. We would still recommend to check the circuit breakers first – washers, and in particular washer & dryer combo units often require double breakers. If the breaker is too weak it will trip often, cutting off power from your appliance.
Faulty Door or Lid Switch
The switch in the door or lid of your washing machine is preventing your appliance from turning on while the washer's door or lid is open. A faulty switch will not be able to transmit power to your appliance properly, preventing it from starting.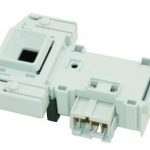 Blown Thermal Fuse
If your appliance overheats, the thermal fuse will blow. In this case, it will be enough to substitute the fuse in order to restart your appliance. It is worth mentioning that simply substituting the fuse might not fix the problem entirely – it is important to find out the reason why the appliance overheated to start with.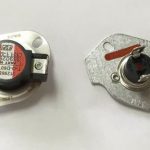 Faulty User Controls
Sometimes your appliance might have power, but you would not be able to start it if the user controls or display are defective.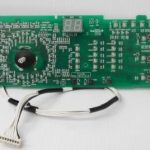 Malfunctioning Drive Motor
The drive motor is responsible for spinning and agitating the drum of your washing machine. A defective motor would not start and might be making a humming noise.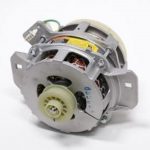 Damaged Main Control Board
The washer control board operates the main electronic components of your appliance and is its vital part. Sometimes the control board's elements might get damaged due to a short or overheating. The problems with the control board might be somewhat difficult to diagnose, so we would recommend inviting a technician for proper troubleshooting and diagnostics.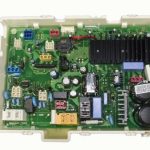 Washer Makes Loud Noise
Washing machines tend to be rather heavy-duty appliances due to high stress connected with spinning and agitating of the drum. Unfortunately, due to the heavy load and constant motion, some parts of your appliance will inevitably wear down with time.
Malfunctioning Pump Motor
The pump in your washing machine is used to fill and drain the tube with water. Depending on the model of your appliance, the pump may be belt-drive or have a separate motor. The malfunctioning motor would make a buzzing noise and will most likely result in additional problems with filling or draining the tube.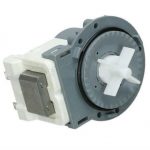 Torn Drive Belt
The drive belt connects the drive motor with the transmission or drum, allowing agitating and spinning the laundry. Drive belts are normally made to last, but due to their nature, they also tend to wear with time. You might have to replace or install a new drive belt in case the motor clearly works, but the drum itself does not spin.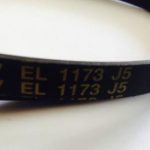 Damaged Direct Drive Motor Coupling
Drive motor couplings perform the same function as the drive belt. Couplings are often used in top-loading models. These parts may sometimes snap due to extensive use.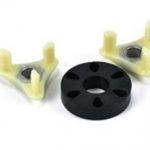 Damaged Tub Dampening Strap
These parts are located on the sides of top-loading washers and are designed to soften the movement of the tube during the spinning or agitating cycles. The straps are made of plastic, which may harden over time and become brittle, preventing the straps from functioning efficiently.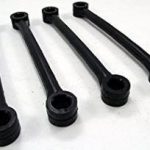 Worn Tub Bearing
Tub bearings are metal parts within the outer tube of your washing machine that allow the drum to rotate freely. The bearings are normally protected from the water and detergents by the seal, but over the time the seal can break, resulting in exposure of the tub bearing to water and corroding detergents. A worn-out bearing will produce loud noise and vibration.