Kenmore Refrigerator Is Running Constantly
January 6, 2018
What to Do If Your GE Dryer Is Tripping the Breaker
January 22, 2018
What to do if your Frigidaire dryer has no power
Small defects and inefficient performance of your Frigidaire dryer may be rather annoying, but sometimes our customers encounter the kind of situation where their dryer stops working completely. While these kinds of situations are certainly not the end of the world, they may still cause considerable discomfort. Unfortunate dryer owners might have to resort to traditional clothesline drying, which may actually work for a while – until some day they realize they have to wash and dry their clothes urgently.Or until it starts raining.
One example of this is when your Frigidaire dryer stops working completely. There is no power, no lights, no noise.
This can happen with both gas and electric Frigidaire dryers, even though it seems the problem can be encountered somewhat more often in electric dryers. If, after reading this article you are still having trouble, give us a call and we'll send out a dryer repair technician right away.
Check the Power Plug
The first thing to do when you realize your dryer does not seem to have any power is to check the dryer's power cord. Make sure the cord itself is not damaged and the coating has not melted. Have a look at the plug, its prongs and at the receptacle – in case any of them seem to be burnt you probably need to replace the cord or the power outlet itself.

It is also a good idea to check the power cord terminals. Unplug your appliance first and then examine them carefully. Make sure the screws are not dislodged and the terminals are properly connected and not burnt.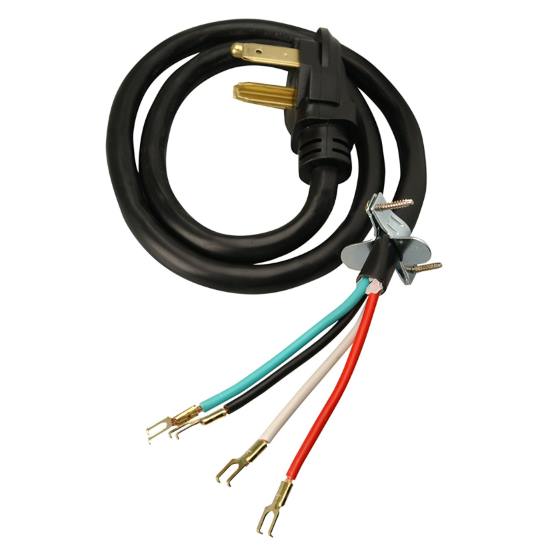 Check the Circuit Breakers Box/Fuse Box
This problem is particularly frequent among the electrical dryers. Electric dryers use heating elements, which draw more current than other home appliances in order to heat up properly. Did your appliance short and tripped your circuit breaker? Now, if you simply turn on the power in your circuit breakers box it won't just fix the original problem, but it might help!
Most of the time Frigidaire electrical dryers
are connected to double-pole circuit breakers
 , since they require 240 volts in order to operate. If you plug your appliance to a 120 V power outlet that uses a single breaker – maybe you need to invite an electrician to rewire your house? However, if your dryer has been working without any troubles for a while the problem probably lies somewhere else.
Another frequent issue is that the circuit breakers get weaker over the time. It could be that your dryer is drawing as much power as usual, and it is just your circuit breakers that are tripped easily?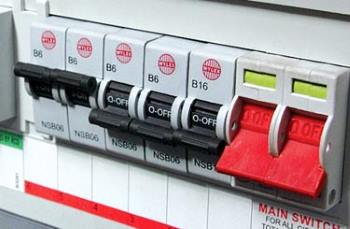 Faulty Control Board
While this problem is rather frequent, we would recommend you to contact professional repair service instead of trying to repair the appliance on your own.

Try resetting your appliance. Unplug the power cord and wait for 5 to 10 seconds, before plugging it back. If you manage to start your dryer, you most likely have a problem with your control board. Despite restarting your appliance will make it usable again, the chances are you will encounter the same fault sooner or later. And in case your appliance keeps shutting down frequently – it is probably a good idea to invite a technician and repair your appliance, instead of bothering with a new chore of restarting your dryer every 15 minutes.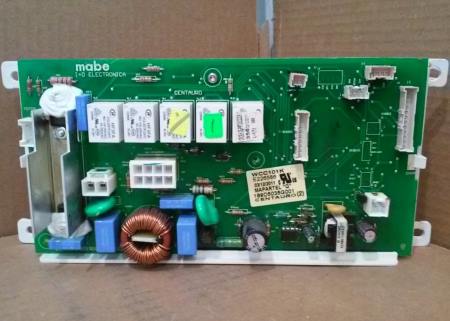 Blown Fuse
All Frigidaire dryers have thermal fuses, which protect the circuit against shorts. The thermal fuse will blow up If your appliance shorts, disconnecting the circuit. If you have a blown fuse, it might be enough to simply replace the fuse. Yet, it is extremely likely that the reason for the short has not been removed yet and your appliance might short again. It is in generally recommended to check the wiring and electronic components of your appliance.

Sometimes the fuse can blow up if the appliance has collected too much dust and/or lint. Dust obstructs the internal airflow, making the heating element overheat, causing the fuse to blow up. Unfortunately, there is still a possibility that other electrical components of your appliance might be damaged too. The easiest way to prevent this from happening is not only to clean the lint filter regularly, but also to conduct general maintenance on your appliance at least once or twice a year.